Podiatry in Spruce Grove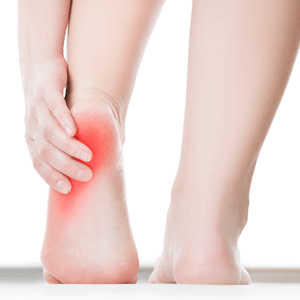 Addressing Heel Pain & Foot Problems With Podiatry
The foot and ankle are complex structures that have numerous bones, ligaments, tendons and neurovascular structures This is why hundreds of ailments have been reported in the foot and ankle ranging from heel spurs or plantar fasciitis, flat feet, ingrown toenails, bunions, arthritis, tendon injuries / pain and shin splints. Here at 360° Wellness Dr. Randhir Lal takes great pride in providing his patients with comprehensive foot care with the use of orthotics, braces, shock wave therapy, lasers, physiotherapy and sometimes with minor in office surgeries.
Most foot issues are often caused by a biomechanical misalignment in the foot. Orthotics play a crucial role in correcting these misalignments and alleviating the stress and overuse of tendons and muscles. These customized shoe inserts are often compared to wearing eyeglasses. Eyeglasses allow one to see better and orthotics allow one to walk better with correct alignment. They support the bones of the feet, provide correct functioning of muscles and ligaments to prevent excess strain and stress in the feet, ankles, legs, knees, hip and back. They also prevent the progression of bunions, arthritis and flat feet. One can be unaware of the need for such support and correct alignment in preventing pain and discomfort. By promoting foot health and preventing future issues, orthotics are a valuable solution. The earlier one starts with the use of orthotics the better foot health they will have.
What to Expect During Your Visit
During your appointment, Dr. Lal will evaluate the issues / pain and any concerns you have with your feet. It is important note any previous attempts at finding relief, such as over-the-counter inserts, medications, or treatments from other healthcare professionals. Examining the wear patterns on your shoes, if available, can also provide valuable insights into the underlying foot problems causing your pain. If orthotics are indicated a 3D image will also be taken of your feet during the initial visit.
Schedule an Appointment
As the foundation of your body, your feet deserve to feel and function great. Reach out to us today to schedule an appointment with Dr. Lal, and take the first step towards healthier, happier feet.

Meet Dr. Rhandhir Lal, Podiatrist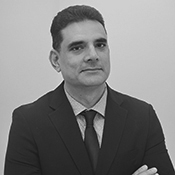 Dr. Lal received his Doctor of Podiatric Medicine (D.P.M.) degree from Barry University School of Podiatric Medicine in Miami Shores, Florida, in 1998. He joined a practice in Ohio after completing the four-year medical/surgical program, and then moved to Florida and opened his own practice, which flourished for 17 years. Dr. Lal joined the team at 360° Wellness after making a decision to relocate to Canada to be close to his family.
Dr. Lal has extensive knowledge and work experience diagnosing and treating dermatological, musculoskeletal, metabolic, and diabetic-related disorders of the foot, as well as a comprehensive understanding of the biomechanics of the foot and ankle. He incorporates the use of orthotics, braces, injections, shockwave therapy, and taping along with a minor in-office surgery for the treatment of foot-related pain, injuries, and conditions.
Dr. Lal takes a multi-disciplinary approach to the care of his patients and works with the healthcare teams at Willow Park Physiotherapy (Leduc), Beaumont Wellness Centre (Beaumont), and 360 Wellness Centre (Spruce Grove) to facilitate this approach. He is a member of the College of Podiatric Physicians of Alberta and the American Podiatric Medical Association. Doctor referrals are not required for an appointment to see Dr. Lal at our clinics. Dr. Lal's philosophy is to be very attentive to his patients and listen to their needs in order to provide care and treatment with the utmost concern for his patient's welfare and comfort.
He looks forward to helping you heal! If you're ready to book an appointment, contact our team today.

Podiatry Spruce Grove AB | 360° Wellness