Acupuncture in Spruce Grove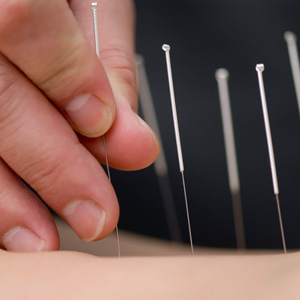 Available at our two convenient locations, acupuncture is a form of traditional Chinese Medicine that's been used for more than 3,000 years. Though it's often employed to relieve pain some individuals seek it to help with various conditions such as
Acne
Anti-aging
Depression
Digestive issues
Fertility challenges
Headaches and migraines
Irritable Bowel Syndrome (IBS)
Musculoskeletal pain
As an ideal adjunct to chiropractic care, we use acupuncture when we see health problems that appear to be caused by disruption to energy pathways in your body called meridians. Acupuncture focuses on the integrity of bodily systems.
What About the Needles?
The most common question we get is about the needles we use. Most people have encountered hypodermic needles and sewing needles. Both types are gigantic compared to the ones we use. In fact, five of our needles could easily fit inside a hypodermic needle!
When we first insert these ultra-fine, sterile needles at special energy points on your body, most people report a small prick, like a mosquito bite and you may experience temporary soreness. When there is discomfort, it is usually created by vivid imaginations, not our needles!
How Does Acupuncture Work?
No one knows for sure. We just know it does. Perhaps the best way to think about acupuncture is to imagine rivers of energy throughout your body, organized by meridians. These meridians can experience a "logjam" and energy flow is restricted. The needles help loosen the logjam and allow energy or chi to circulate properly. The result is that any imbalances you may have can be corrected.
Rejuvenate Your Appearance
If you'd like to turn back the clock and achieve a more youthful appearance-without plastic surgery-we can help. Mei Zen Acupuncture addresses the underlying imbalances and deficiencies so that you can regain that natural healthy glow. Ultra-thin needles are inserted directly in your problem areas just beneath the surface of the skin.
Acupuncture can help eliminate or significantly reduce fine wrinkles, improve muscle tone and firm sagging skin. Patients can enjoy a healthier complexion, decreased puffiness around the eyes and evening out of skin tone.
For best results, we recommend at least eight initial sessions over one month.
Optimize Fertility
If you've been trying to conceive but have been unable to do so, Oriental medicine can help by getting your body balanced before and while trying to conceive.
One study, which was published in the April 2002 edition of Fertility and Sterility Journal, revealed that acupuncture was proven to boost the success rate of IVF procedures from 26.1% to 42%. Acupuncture sessions leading up to and through your IVF or IUI protocol will support the stages of your assisted cycle. Acupuncture can help to balance your systems throughout the process.
It takes an average of 2 to 6 menstrual cycles to optimize your fertility using a combination of acupuncture and lifestyle changes.
Meet Our Acupuncturists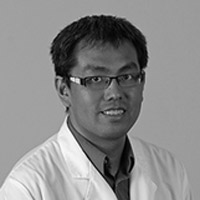 Dr. Darren Yu, Acupuncturist
After earning a Bachelor of Science degree in Biochemistry from the University of Alberta Canada, Dr. Darren "Te Chun" Yu continued his education at Southern California University of Health Sciences. There, he earned a Doctor of Chiropractic and a Master of Acupuncture and Oriental Medicine.
To provide the best possible care to his patients, Dr. Yu combines his knowledge of chiropractic, acupuncture and oriental medicine. So he can assist his patients, he is always seeking to learn new methods, tools and techniques.
Read More About Dr. Yu
Dr. Yu's favorite quote is, "Within every patient there resides a doctor, and we as physicians are at our best when we put our patients in touch with the doctor inside themselves." -Albert Schweitzer. This quote exemplifies Dr. Yu's healing philosophy that every patient initiates the healing power from their body so that the body can self-heal.
In his spare time, Dr. Yu enjoys biking, playing basketball and tennis and eating various vegetarian cuisines. He also volunteers in his free time at several clinics, including Tzu Chi free clinic and Emperor's Medical Group, to help those in need.
Discover the remarkable effects of acupuncture. Contact us today to book an appointment!
CONTACT US »


Acupuncture Spruce Grove AB | 360° Wellness