Ideal Protein® and Weight Loss
Spruce Grove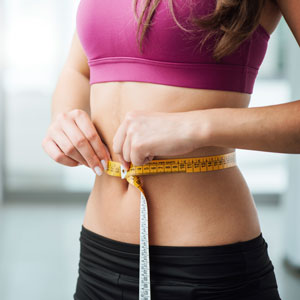 Is your weight affecting your health? Or do you fear that it might eventually lead to poor health? Studies show that obesity is a leading factor in most preventable diseases. We have your solution with Ideal Protein and our weight loss system.
The Right Program for You
Being overweight or obese increases your risk for preventable diseases like heart disease, Type II diabetes, certain cancers, liver and gall bladder disease, osteoarthritis, sleep apnea, respiratory problems and more. If you are overweight or at risk for these diseases or have tried other diets without success, this program is for you.
A New Approach to Weight Loss
360° Weight Loss is different than most weight loss centres. We run monthly workshops and have a team of healthcare professionals to assist our clients. Our program is not just about weight loss. We focus on what's happening inside the body and on your overall health. Our clients see fast results because the method targets fat loss and spares your lean mass.
What makes our approach different?
Education for post-diet weight management
Medically developed, sensible weight loss protocol
One-one-one coaching
One-year stabilization program after the weight is lost
Primarily promotes fat loss, while supporting muscle mass
Your First Visit
After filling out some paperwork, you'll meet with our certified coach. Together, you'll review your concerns and be sure you're qualified for the program. The weight loss method will be fully explained to you, along with how your body may respond and taking the necessary measurements. We'll discuss setting your weight loss goals, educating you and offering our support. The initial appointment takes about an hour.
Get to Know Liz Lee, Ideal Protein Coach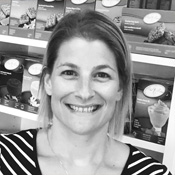 My philosophy in life has always been "one door always opens to another", which is exactly how I became an Ideal Protein Coach. As a busy mother and wife, I found myself struggling to lose weight. I was not always over weight, but the last 10 years and two pregnancies later I was more than 100 pounds overweight. One day I was scrolling through facebook and I came across a post of a girl who had recently lost 50 pounds through the Ideal Protein Program. I was quite impressed and told myself, "if she can do it, I can do it".
The day I joined was August 17, 2017 and it literally changed my life in more ways then one. I met with the coach at 360 Wellness and she explained the program to me. I went home had my "last supper" so to speak then I committed myself 100% to the program the next day. At my first weigh in I was down 8.4 pounds, I was so happy to see the scale drop instead of going up, this just gave me the encouragement to continue. And by April of 2018 I was down 120 pounds. Read More
Contact us today to learn more about Ideal Protein and weight loss!

Ideal Protein® and Weight Loss Spruce Grove AB | 360° Wellness